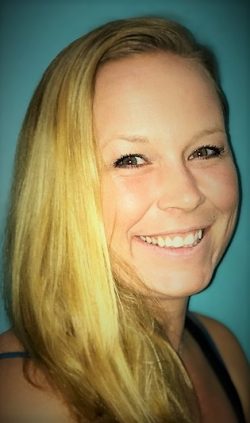 The body speaks a message no soul can deny. If you ask me why I dance, I will ask you why you breathe. For me it is my great purpose. My expression of love. 
I am so excited to be back to teaching what I love. I taught my first dance class when I was 17 but I started dreaming about it by the time I was 9 when I took my first dance class. I spent countless hours dancing in my basement, trying to convince my friends to come downstairs so I could teach them how to do the splits and how to do a front handspring. God bless my friends!
Dance helped me to develop a sense of confidence I struggled with. Grace to deal with uncertainty. I learned how to develop patience and persistence with my body, mind and goals. I guess you could say most of my major life lessons I learned at the ballet barre. I believe that nothing worthwhile comes easy but that sense of accomplishment that you feel once you do reach your goals is about the best feeling you can get in life! I believe that our greatest mission in life is to inspire one another to become the best version of themselves that they can be. We must lead by example, we must lift one another up, we must inspire to speak what is in our hearts and build trust with one another so that they feel inspired to do the same. I believe the body speaks a language that words often fail. It is my great mission to teach my students to learn to communicate the story they have written in their souls through the grace and beauty of their movement. 
I have been blessed to have worked with a great many talented dancers, performers and educators. I have had the opportunity to start the Portland Jazz Dance Team in 2000 and the Portland Community Dance Team in 2004. I have competed and won First Place OverAll in National Dance Competitions as a competitor, danced under the instruction of industry leaders such as Sonja Retter, Daryl Retter, Tommie Retter, and Al Gilbert. I have taken my competitive dance teams to competitions and won awards for Most Original Choreography. 
I am a Mother of 7 and have been blessed to work with more kids than I can count, that I am happy to claim as my own. I have enjoyed every minute that I have been blessed to dance and teach. It is my goal to share all that I have learned with you. Thank you for your time. I look forward to spending more of it with you.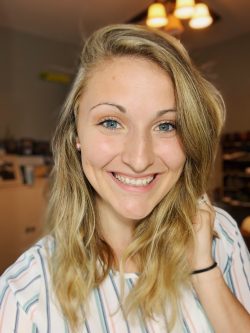 Hello everyone- my name is Jessika Grapentien & I am so excited to be teaching for Opera Block Academy of Dance this year! I began dancing when I was just two years old and continued all the way through my Junior year of high school. Six of those years were competitive dance. It grew to be the most exciting, memorable, exhausting 15 years of my life.
Through those years, my favorite style of dance was Hip-Hop & still is today. Hip-Hop is my favorite style of dance because it is so up-beat throughout the entire routine & it brings a ton of energy to the stage. It is a style that can bring such unique routines to the audience.
For this year of dance, I am most excited to meet & get to know your children, & see them progress throughout the season. Teaching them my favorite styles of dance is going to be unforgettable. If you ever have any questions about anything, see me before or after class and I would love to help you out. We are going to have so much fun this season!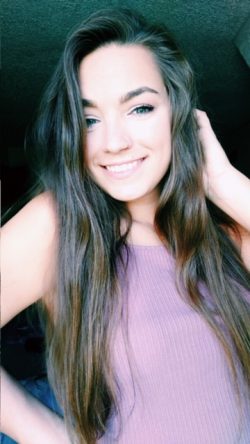 Hello! My name is Kelseah Trimmer and I am so excited to teach here at the Opera Block Academy of Dance! I am a recent graduate of Grand Valley State University, where I achieved a Bachelor of Science in Behavioral Neuroscience and minored in Psychology. I am currently continuing my education at Lansing Community College to pursue a career in nursing. I started dancing when I was three years old and continued all the way through my senior year at GVSU. I attended a few studios during my early years of dance until I settled at Rising Star Studio of Dance Arts. I joined the Starlette Dance Company and had the opportunity to dance competitively with their team. During my time at GVSU, I was a part of the Grand Valley Dance Troupe and was a dancer for a semi-pro basketball team, Grand Rapids Danger. 
I have done all styles of dance but lyrical, jazz and hip hop are some of my favorites. I love jazz and hip hop because they are upbeat and can show attitude to give the dance more energy. Lyrical is also a style I love because it uses movements that require more technique and emotion. 
Dance has always been something that I have had a passion and love for and it has always been my escape from everyday life. I am so excited to share that with your children and to help them grow as dancers. I am ready for the challenges of this season and to see the progress that each of them make!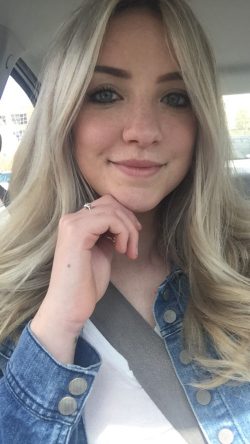 Hi everyone! My name is Olivia Powers and I am so excited for the upcoming year. I have been dancing for about 12 years and I have practiced many styles. I mainly stuck to jazz, lyrical, contemporary, and ballet. I spent many years of my life falling in love with the art of dance and finding my favorite styles. Jazz has always been my favorite style of dance because you can really bring attitude, sass, and personality. I'm excited to show students that jazz can be so much fun.
I began my dancing career when I was 4 years old (for only one year. I was afraid to do the recital because I thought I would fall off the stage). I began dancing again for Donna Marie's when I was 9 years old. When I was about 14, I moved to Elite Dance Company in East Lansing and really started to find my passion. When I was a junior in high school, I started the PHS Dance Team and taught a few fellow students, while also dancing multiple nights per week at Elite Dance Company.
I am very excited to help students be able to express themselves through movement and fall in love with the art of dance. This next year hold a lot of opportunity and I hope you are all as excited as I am.
"Everybody can dance. It's the drive and passion that makes you a dancer"